【Harvest potato event in ASO】
July 27
Today, we experience the potato harvest and grassland trail to Mt.Ogi. Actually, this was the experience I didn't have before. I realize that how exhausting the farmer are, even through the sun is really hot in the afternoon.They still need to go to work.
We went hiking in the morning. The scenery was really beautiful and the air was also fresh. I am not a person who loves hiking actually. However, during this trip I was totally fall in love with those nature and view.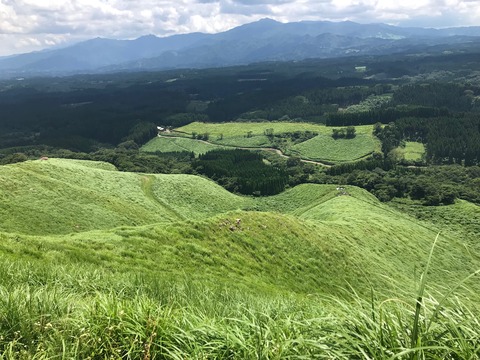 I was sweating a lot when I was collecting the potato, because we used our hands to dig the soil. It was just soooo tired, but I think it is totally worth. I hope everyone can participate this kind od activity and know the hard work of the farmer.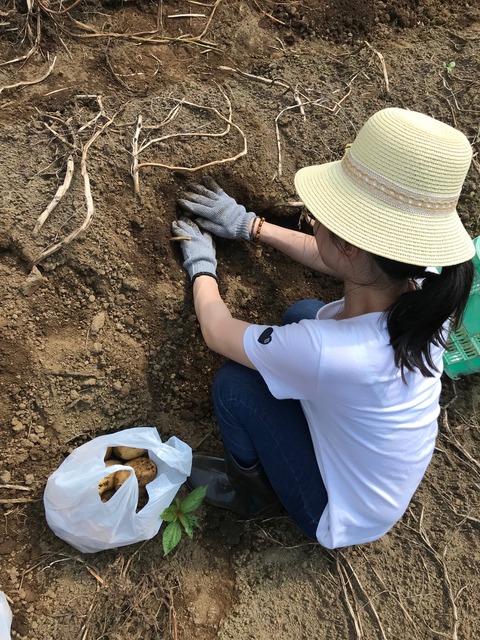 After this, the staff of Michi no eki took us to eat tofu ice cream. I think it is really delicious, I have never eaten this kind of ice cream before. So yummy!!!!!! What a woderful day!